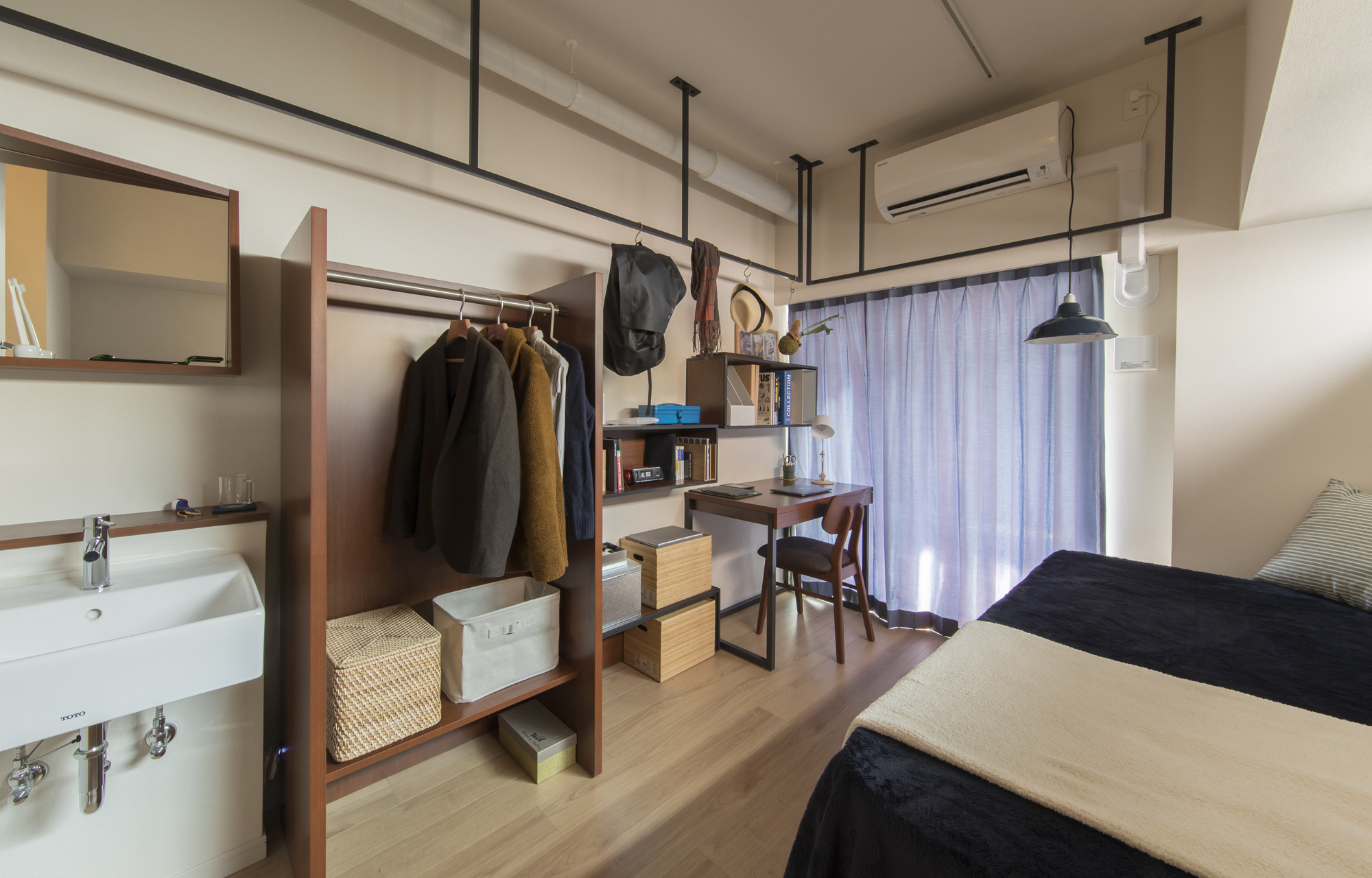 ※Image is for illustration purposes.
Standard type
Standard type room includes a bathtub or a shower booth. All rooms have a separate toilet and bathroom unit, a sink and are fully furnished. There is also a girls-only floor available.
Room area

15.45㎡~17.45㎡

Facilities

Bathtub or shower booth, toilet, sink

Furnishing

Lighting, desk, chair, bed frame, wall storage, clothes rack, shoe rack, WIFI, fiber optic internet
Monthly rent

¥66,500-¥76,500

Initial costs

¥150,000 (1-year lease) or ¥200,000 (2-year lease)  

(VAT included)

Meal Plan

¥264,000 

(Annually/Tax included)

 ※The Bill will be divided into 12 times.

Maintenance fee

¥18,500 

Utilities

Internet

Home insurance

Applicants are required to join a designated insurance plan

Other

Guarantor not needed. However applicants are required to use a guarantor company.